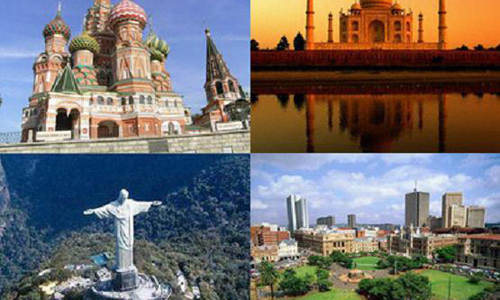 近年来,巴西、印度、俄罗斯和南非(除中国外的"金砖国家")的崛起吸引了希望参与海外建设工程项目的国际投资者(包括中国投资者)的关注。然而,在这些国家建设工程领域的法律和实践各不相同,甚至大相迥异。
  Practical Law数据库提供一个名为"多国别指南"的强大工具,使用该工具可以比较不同国家的法律和实践。建筑工程项目多国别指南包括 37个问题,覆盖26个司法辖区,包括巴西、印度、俄罗斯和南非。每个国家指南中的答案均由该国领先的律师事务所提供。Practical Law数据库授权CGG(China Going Global)为用户免费提供多国别指南。
  为展示该多国别指南的强大功能,CGG很荣幸在此举例,介绍指南如何帮助中国企业评估在金砖国家投资不同类型的建设工程项目所适用的不同规则。该工具的使用方法非常简单,用户只需在其希望查阅的问题和所关注的司法辖区左边的方框中打钩,然后点击"提交"键即可。
  用户提交其选择后,屏幕中就会按顺序在问题下方显示针对每个国家的答案。下文中展示了针对在巴西、印度、俄罗斯和南非的实践中碰到的问题,由多国别指南工具呈现的结果。
  18. 承包商和建设工程专业人员应取得哪些执照和其他许可?
What licences and other consents must contractors and construction professionals obtain?
  29. 在当地的建设工程项目中公私合作模式( PPPs)是否普遍?
Are public private partnerships (PPPs) common in local construction projects?
  31. 交易中典型的采购 /招投标程序是怎样的?
What is the typical procurement/tender process in a PPP transaction? PPPs
  许可
Licensing
  18. 承包商和建设工程专业人员应取得哪些执照和其他许可?对国际承包商和建设工程专业人员是否存在任何特殊许可要求?
What licences and other consents must contractors and construction professionals have to carry out local construction work? Are there any specific licensing requirements for international contractors and construction professionals?
  巴西
Brazil
Licensing requirements are the same in all Brazilian states. Foreign designers and contractors wishing to perform any service in Brazil must be registered with the local engineering, architecture and agronomy councils (Federal Law No. 5,194/66 and Resolution 444/00). These requirements also apply to local contractors and construction professionals. Failure to do so can lead to severe sanctions (civil and criminal), and can compromise the continuity and regular approval of the project and compensation.
  印度
India
Licenses and other consents depend on the location and nature of the project.
Foreign workers must obtain valid visas before arriving in India from the relevant India Visa Application Centre or directly from the Indian Mission or Post Abroad (Foreigners Act 1946). Employment visas are granted for a period of one year or the term of the employment contract. The important documents required to obtain a visa include:
• Appointment letters.
• Resumes.
• Tax liability letters. Foreign workers must register (see Question 21).
There are no requirements for licensing of designers for international contractors and construction professionals. However, contractors must obtain a license under the Contract Labor (Regulation and Abolition) Act 1970, and other labor laws. Failure to obtain a license exposes the contractor to criminal liabilities.
  俄罗斯联邦
Russian Federation
On 1 January 2010, reform of the regulation of construction activities came into force, together with a transition from licensing of construction activities to self-regulation. The key regulation governing self-regulation in construction works is the Town-Planning Code.
Construction work affecting safety can now only be performed by parties holding a Certificate of Admission issued by a relevant SRO (see Question 19). The SRO consists of professional developers. Before the reform, licences were issued by state agencies.
There are more than 370 types of work requiring a Certificate of Admission, ranging from engineering surveys and preparation of design documentation to specific construction works and works associated with organising construction.
In most cases, the general contractor, the designers and the technical employer should be members of an appropriate SRO and hold a Certificate of Admission issued by a relevant SRO.
  南非
South Africa
The CIDB Regulations provide for the establishment of a register of contractors, and require that any enterprise tendering or entering a construction works contract with the public sector must be registered in the appropriate grading and designation. Contractors tendering or entering a construction works contract with the private sector are not restricted in this way. In addition, all home builders must be registered with the National Home Builders Registration Council (NHBRC). Contractors registered with the NHBRC do not also have to register with the CIDB, if the public sector procurement relates to the construction of a home.
Apart from these registration requirements, there are no specific licences required by contractors for construction work. There are, however, various works specific approvals or consents, required under applicable legislation (including environmental, and health and safety legislation and regulations), and relevant municipal or other building regulations.
PPPs
  29.在当地的建设工程项目中公私合作模式( PPPs)是否普遍?如果是,在哪些领域中 PPPs更为常见?
Are public private partnerships (PPPs) common in local construction projects? If so, which sectors commonly use PPPs?
  巴西
Brazil
Federal and state governments have undertaken PPP projects in a variety of areas, including transportation (railways, highways and ports), soccer stadiums, irrigation and water resources.
PPPs were created to attract a new wave of private investment in projects of high social interest, especially infrastructure, which would not normally be feasible or would be assigned to state action with very limited budgets. PPPs answer the limitations to traditional investment regimes, through collaboration between the state and private parties (concessions, permissions, authorisations and public works bids). Among the most significant transactions that have been structured or completed to date are:
Urban renewal of Porto Maravilha in the City of Rio de Janeiro (municipal level).
Metro line 4 of the São Paulo Metro (state level).
Water and sewage in Rio das Ostras (municipal level).
Road concession MG 050 (state level).
Prison Itaquitinga Integrate Ressocialization Center PE (state level).
Hospital do Suburbio BA (state level).
Pontal/PE Irrigation Project (state level).
The World Cup and the Olympics are driving new PPP projects in sports infrastructure (for example, the Mineirão and Fonte Nova stadiums) and transport systems. The main driver to the development of PPPs in Brazil is the urgent need for private investment in critical infrastructure. The hosting of the World Cup and the Olympics places additional pressure on developing the required infrastructure.
  印度
India
PPPs offer the public sector potential cost, quality and scale advantages in achieving infrastructure service targets. However, PPPs are different from the traditional public sector route and these differences require adaptation of approach and capabilities in the public sector. Establishing a PPP is now considered to be the default option for major infrastructure projects in sectors such as roads, railways, airports, ports and other transport segments. First preference is given to the PPP model. Traditional models are only considered if projects are expected to fail to attract private sector interest.
  俄罗斯联邦
Russian Federation
In the last few years, Russia has increasingly considered PPPs and the need to develop them further.
A number of major PPP projects involving construction of plants for waste processing, road construction and upgrading of airports have recently been launched. These projects, with a few exceptions, are structured as concession agreements. PPP is also used at the local level in municipalities, mainly in relation to utility services and social welfare facilities.
However, Russian legislation requires amendments to provide for the implementation of PPP models commonly used worldwide (for example, build, own, operate, transfer (BOOT) and build, transfer, operate (BTO) models, and so on). A legislative framework is currently being developed
for the application of some of the PPP tools, such as concession agreements, production-sharing contracts and so on.
  南非
South Africa
PPPs are becoming increasingly common. The government issued a policy confirming that PPPs are one of their instruments of choice for, among other things, developing infrastructure in the country. PPPs have been used in the following sectors:
Government, for example, for administration buildings.
Healthcare, including hospitals.
Road infrastructure, such as toll roads.
High-speed rail links (such as the Gautrain project).
Correctional services, consisting of buildings and prisons.
Education, comprising schools and other facilities.
  31. PPP交易中典型的采购 /招投标程序是怎样的?政府或其他机构是否公开发布 PPP项目协议的标准格式和相关合同?
What is the typical procurement/tender process in a PPP transaction?
Does the government or another body publish standard forms of PPP project
agreement and related contracts?
  巴西
Brazil
The legal framework for PPP and general rules for competitive bids and contracts is regulated by the PPP Law. Under the PPP Law, PPPs are defined as administrative concession contracts that can be of two different types:
Sponsored concession. This is a concession contract to provide public services or public construction works (with subsequent provision of a public service), established by Act 8,987. The public administration provides a direct payment in addition to the tariff charged to and payable by the users.
Administrative concession. The public service, which may involve public construction works or supplying and installing fixed assets, is provided directly or indirectly to the public administration. The public administration provides all the compensation to the private partner for providing the public service.
Certain activities cannot be defined as a PPP (PPP Law). Certain guidelines must be observed when contracting through a PPP (PPP Law).
Tender process
PPP contract selection must always be made using competitive public bids meeting certain pre-qualification requirements and a public consultation. The decisive selection criteria are the:
Tariff to be charged to the end user.
Compensation to be paid by the public administration.
Combination of these criteria with technical expertise.
In addition, invitations to tender can reverse the order of the assessment and selection phases, and include an open auction, to choose from selected written offers. The opening of a tender process must meet certain requirements.
The competitive tendering must comply with the procedures set out in the legislation regulating tenders and administrative contracts. The bid assessment may be preceded by a qualifying stage for technical proposals, in which bidders that do not attain a minimum number of points are disqualified.
Invitation to tender
The invitation to tender must define the form for presenting the proposals, and allow the following formats:
Written proposals in sealed envelopes.
Written proposals in sealed envelopes, followed by an open auction. The invitation can allow bidders to amend proposals to rectify faults, inadequacies or make formal corrections during the proceedings,
provided bidders are able to comply with the requirements within the time period established in the invitation to tender.
Bids in an open auction must always be submitted in the reverse order of classification of the written proposals, and the invitation to tender must not limit the number of bids.
The invitation to tender can restrict participation in an open auction to those bidders whose written proposals are at most 20% greater than the value of the best proposal. The assessment of technical proposals, for qualification or bid assessment purposes, must be based on requirements, parameters and indicators relating to the scope of the contract, clearly and objectively defined in the invitation to tender.
The invitation to tender can allow a reverse tender procedure, in which the bid assessment stage precedes the qualifying stage.
On announcement of the final result of the tendering process, the contract must be awarded to the winner, under the technical and economic conditions proposed.
  印度
India
The purpose of the PPP procurement phase is to select the best qualified private sector partner for the PPP and to conclude contracting with that partner. At the completion of this phase the project has completed its development as a PPP and is ready to enter operation. The responsibility for this lies with the relevant Sponsoring Authority (for example, ministry(s) for central-level projects, sponsoring department(s), Urban Local Body, or other statutory or public sector corporate entity as appropriate). Support may be provided by dedicated PPP agencies, such as a PPP Cell or Project Development Agency, and the sponsor may wish to engage external advisers.
The procurement phase includes:
Preparing for procurement.
Market sounding, that is, preparing and issuing an expression of interest (EOI).
Qualifying, that is, issuing a request for qualification (RFQ) and shortlisting bidders.
Preparing final drafts of key project documents.
Readiness Check, which consists of the following:
first readiness check, which takes place at the PPP identification and the full feasibility, preparation and clearance stages. The purpose of this is to ensure that only projects that are suited to being a PPP are allowed to proceed into the PPP pipeline. It also checks for and raises flags about risks areas and aspects of the project that require particular attention during the project development;
second readiness check, which also takes place at the PPP identification and the full feasibility, preparation and clearance stages. It is done to check that the project is ready to proceed to the clearance stage;
third readiness check, acts as a filter and provides guidance for checking that the project has been fully prepared for procurement as a PPP.
Applying for Final Approval to procure the project as a PPP. This application would be made to the relevant Approving Authority which depends on the jurisdiction governing the PPP.
Bidding, that is, evaluation of the request for proposal (RFP) and bid.
Contract finalisation and award, and public disclosure of the PPP agreement.
The Central Government has mandated a two-stage bidding process for Central Sector PPP projects, that is, the RFQ and RFP stages. There are also sector-based specific procurement guidelines that must be followed, for example, for the power sector.
  俄罗斯联邦
Russian Federation
The procurement/tender procedure is regulated by statute for a few PPP forms and differs depending on the PPP form:
Concession agreements. Conclusion of concession agreements is based on a tender with pre-selection (that is, before the bids are analysed, the bidders' qualification is verified). Standard concession agreement patterns for certain facilities (for example, transport facilities) require federal government approval.
State orders. State orders are usually awarded on the basis of bidding (although other processes can also apply). The procedure for bidding is regulated by law and each bidding stage, including the time lines, is regulated in detail. The bidding process includes:
publication of an invitation to bid;
submission of bids by the bidders;
consideration, evaluation and comparison of the bids;
selection of the winner.
Production sharing agreements. A special tender procedure, usually an auction, exists in relation to conclusion of production sharing agreements. However, this form is now not used in practice.
Some Russian regions' laws also include rules governing tenders for the right to conclude PPP agreements.
The tender procedure is currently controversial and disputable in practice. This is because certain different laws establish inconsistent and separate rules for tendering, for example in relation to land procurement.
  巴西
Brazil
Foreign contractors are free to do business in Brazil without the need to incorporate a Brazilian company or enter into joint ventures with local contractors and designers. Accordingly, in a joint venture, foreign contractors have the option of being the controlling party.
Foreign contractors must be aware of:
The special complexity of labor and tax laws in Brazil.
The strict need to follow the requirements of competent authorities and councils to comply with specific rules for the remittance of profits and investments.
The need to have executives qualified to ensure cultural transition to Brazilian industry practices.
The need to be careful with their choice of local partners in the construction industry.
  印度
India
Certain sectors such as infrastructure, health care and environment have been prescribed standards by professional organisations like the Institution of Engineers that must be followed for construction activities. In the absence of specific Indian standards, international best practices apply.
The Cabinet Committee on Infrastructure (CCI), under the Chairmanship of the Prime Minister approves and reviews policies and monitors implementation of programmes and projects across infrastructure sectors. The CCI has set out norms for two-laning of highways and for four-laning of highways that must be adhered to in the construction of highways.
The national standard body of India (Bureau of Indian Standards) has set out several national standards on earthquake engineering (www.bis.org.in).
  俄罗斯联邦
Russian Federation
Since 2010, companies that perform design and construction no longer need to be licensed in Russia. Currently, these companies must become members of an SRO and obtain a Certificate of Admission to perform the relevant works (see Question 20). This applies equally to both Russian and foreign companies.
Real estate construction is generally regulated by national legislation. In particular, this greatly affects the application of the FIDIC model contracts, which are subject to material adaptation and adjustment.
In addition, the rules for employing foreign and Russian workers must be
complied with (see Question 23).
  南非
South Africa
The CIDB Regulations require that any enterprise (including foreign contractors) that tenders or enters into a contract for construction works with the public sector, must be registered with the CIDB (see Question 18). A foreign contractor can apply for registration with the CIDB. The process an take several months and the cost depends on the specific grade of registration required.
For example, the cost of a grade nine application (for contracts with a value greater than ZAR130 million (about US$18,570) is about ZAR55,000 (about US$8,000)). For registration in the required grade to be granted, a contractor must prove its record of experience in contracts with a similar nature and value. Further visa and permit requirements apply to foreign nationals working in South Africa (see Question 21, Foreign workers).
The government has also implemented certain policies and legislation regarding economic transformation, local content, skills development and sustainable growth in South Africa, namely the:
National Industrial Participation Programme (NIPP).
South African government's Accelerated and Shared Growth Initiative (ASGISA).
Broad Based Black Economic Empowerment Act (B-BBEE Act).
The NIPP and ASGISA are aimed at developing sustainable industry and growth in South Africa and apply only to state-owned entities and those parties contracting with state owned entities.
Black Economic Empowerment (BEE) is a central part of the South African government's economic transformation strategy. The BEE Act is the key legislation through which the BEE process is managed. It does not set out offences or penalties relating to BEE performance but rather seeks, through economic measures, to facilitate a uniform approach to BEE in the South African economy.
Other than in state licensing, permitting and authorisation processes, there is no "hard law" requiring that any entity in South Africa must meet specific B-BBEE targets or must implement a B-BBEE policy within the entity. However, from a practical perspective any company (including a foreign contractor) wishing to do business in South Africa must consider and develop its B-BBEE position as, in addition to the pressures from government, an entity that does not have a good B-BBEE rating, or does not strive to improve its B-BBEE rating, is obstructed in the conduct of day-to-day business with the government, organs of state and private sector customers. For these reasons, a contracting party in South Africa may require a foreign contractor to have a certain B-BBEE rating.
In relation to exchange control restrictions, the following are relevant:
Exchange controls have limited application to non-residents (although some rules do apply).
A non-resident can operate a non-resident bank account with a South African bank, which allows it to freely receive foreign currency and convert Rand amounts received into foreign currency.
The limited exchange control rules which apply to expatriate individuals generally do not result in significant restrictions, provided they confirm their status as temporary workers with an authorised dealer, such as any of the commercial banks. In practice, there are no legal obstacles to a foreign company opening bank accounts, renting office space or hiring local services or other local supports for its daily operations in South Africa.
Source: Practical Law, Construction and projects: Country Q&A tool
http://uk.practicallaw.com/4-502-1260
Laws of Brazil and India stated as at 1 April 2012.
Laws of Russian Federation stated as at 1 September 2013.
Laws of South Africa stated as at 1 October 2013.
  关于

Practical Law
  汤森路透集团旗下的Practical Law数据库(global.practicallaw.com)是一个全球法律专有知识、交易分析和面向律师的市场情报的领先实务信息和资源提供者。 Practical Law数据库资源和服务包括大量全面的实务指南;标准文本、函件和起草指南;流程图和清单;问答功能( "Ask service")使用户可以在线提交问题,并获得来自 Practical Law数据库专家经深入分析研究后给出的透彻的回答。随着订阅量日益增长,目前已有来自世界各地的 10,000个机构的约 15万名律师使用 Practical Law数据库的资源。
  对为本报告作出重要贡献的下列国际建设工程领域的专家表示感谢:
  巴 西: Júlio César Bueno, Pinheiro Neto Advogado律师事务所合伙人 1992年获得巴西律师资格,执业领域为工程项目、建筑法和建设工程承包。
  印 度: Prashanth Sabeshan, Majmudar & Partners律师事务所合伙人 1997年获得印度律师资格,执业领域为基础设施、能源项目和项目融资。
  俄罗斯 : Vitaly Mozharowski and Inna Firsova, Goltsblat BLP律师事务所合伙人 1997年获得俄罗斯律师资格,执业领域为房地产、建设工程和投资项目。 Inna Firsova 2004年获得俄罗斯律师资格,执业领域为房地产和建设工程。
  南 非: Rob Morson, Lido Fontana and Daniella Zussa, Bowman Gilfillan Rob Morson 1996年获得南非律师资格,执业领域为建筑工程、能源、商用物业、公司和商业,兼并和收购,(国内和国际)仲裁,建设工程争议解决。 Lido Fontana 2005年获得英格兰和威尔士律师资格和南非律师资格,执业领域为公司、建设工程和能源。 Daniella Zussa 2004年获得南非律师资格,执业领域为建设工程、能源、公司和商业。